Local 38 Members at Transbay, Salesforce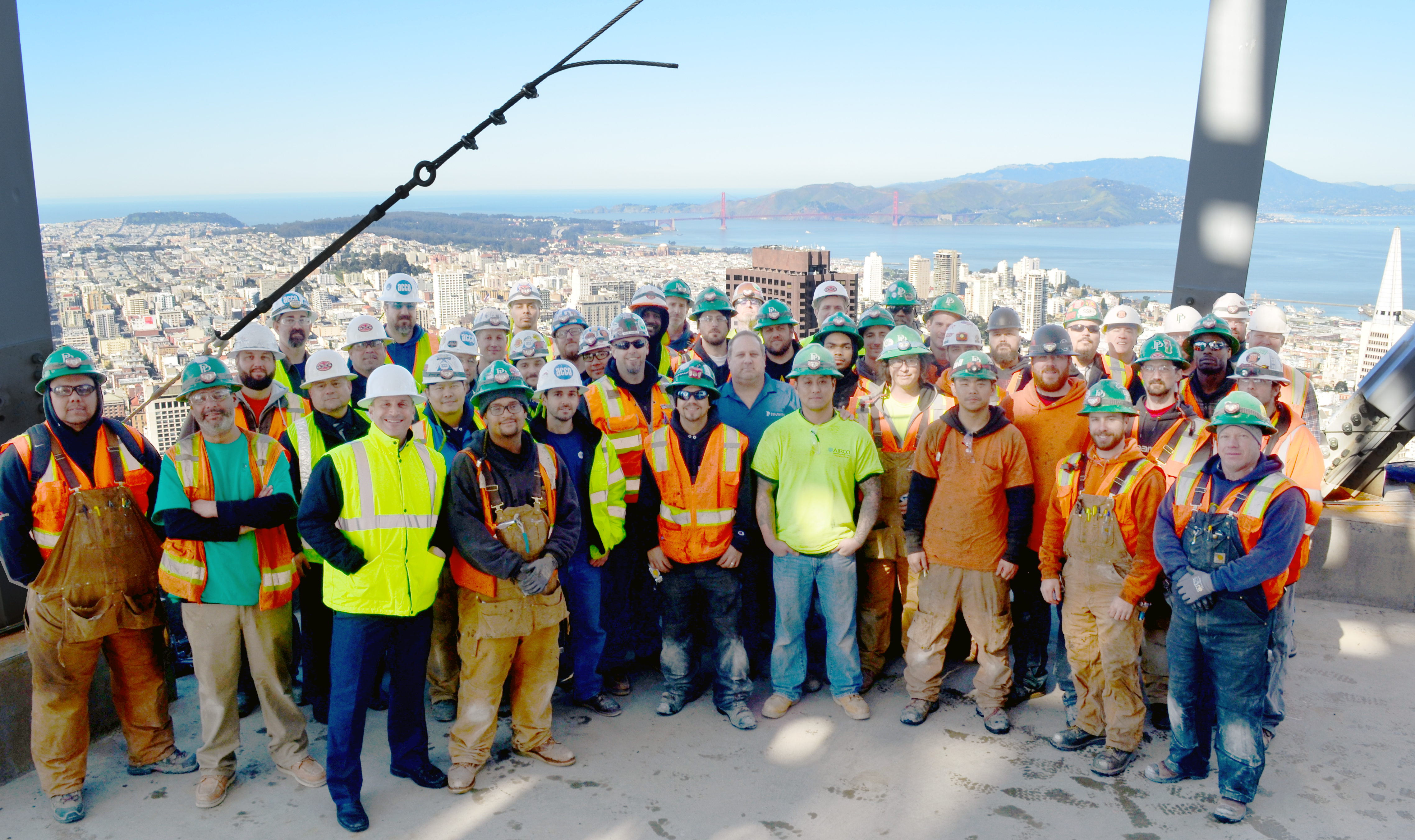 Local 38 members are hard at work transforming the face of downtown San Francisco on two major jobs that are located virtually across the street from each other. Located at 415 Mission Street between First and Fremont Streets, Salesforce Tower contains a mix of office, transportation, retail, and residential uses. When completed, the tower will be the tallest in San Francisco. With a top roof height of 970 feet and an overall height of 1,070 feet, it will be the second-tallest building west of the Mississippi River after the Wilshire Grand Center in Los Angeles. Plumbing work on the project is being done by Pan Pacific, while ACCO is doing the mechanical work. Pictured above are the Local 38 members working for both contractors.
The Transbay Transit Center Project, located just across the street from the Salesforce Tower, transforms downtown San Francisco and the San Francisco Bay Area's regional transportation system by creating a "Grand Central Station of the West." The approximately $6 billion project will replace the former Transbay Terminal at First and Mission Streets in San Francisco with a modern regional transit hub connecting eight Bay Area counties and the State of California through 11 transit systems. Pictured below is the Desert Mechanical crew doing the plumbing and mechanical work on the project.